Reducing Reflection Levels on Cabinetry
Are your cabinets in KD Max coming through with a gloss finish and you can't figure out how to reduce this?
Follow these simple steps to quickly reduce the reflection on cabinets in your KD Max drawings.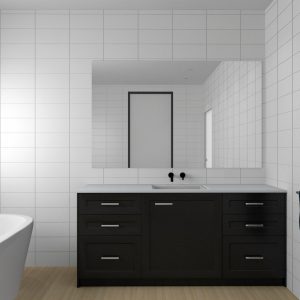 2.
You'll now see the material editor popup box. Tick the Select box. This will allow you to select the cabinet you'd like to reduce gloss levels on.
3.
Once you have selected the cabinet navigate to the Reflection tab.
Having selected the cabinet previously all the information on that cabinet will have automatically been populated. You'll notice the reflect level is set to 0.20. Reduce this as required. Now simply tick the Apply box and click on the cabinets you'd like to apply the changes to.