BricsCAD offers a whole new world for those who venture beyond the AutoCAD horizon. Among its growing community of users, BricsCAD is best known for its feature-rich combination of 2D drawing and 3D modeling.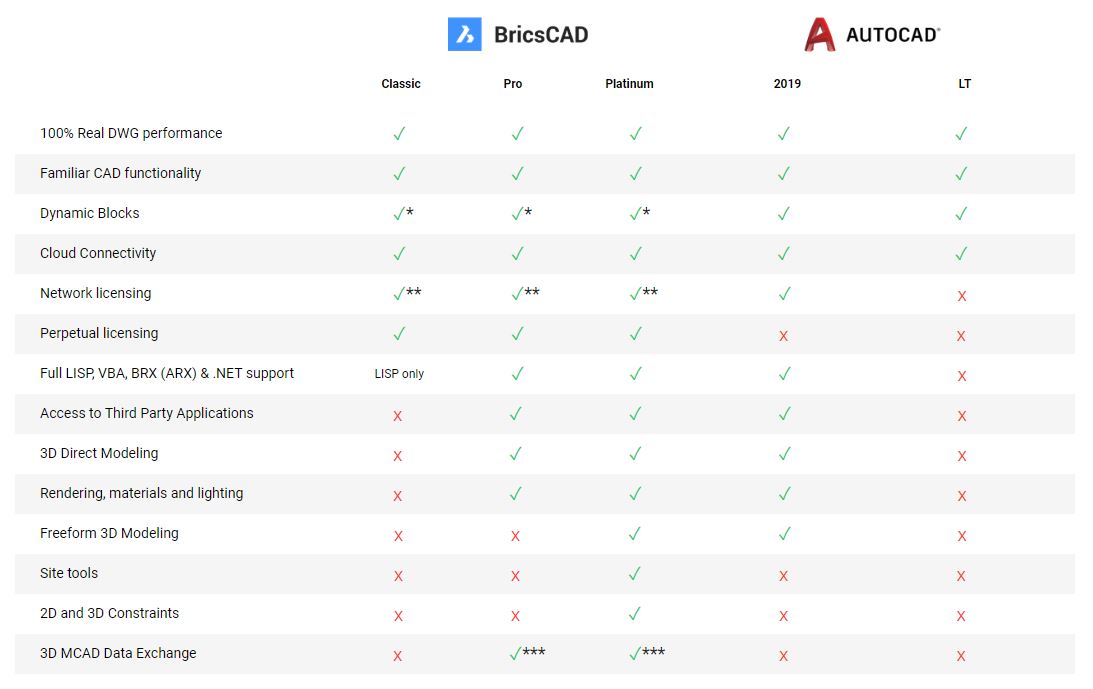 * Dynamic Blocks: If you insert AutoCAD dynamic blocks into your BricsCAD drawing, you can, in most cases, edit those block instances. You cannot, however, create or edit dynamic block definitions in BricsCAD. Instead of offering dynamic block functionality, BricsCAD focuses entirely on parametrics. It allows you to create both 2D and 3D block definitions using the same set of tools and workflow.
** Network Licensing: Network licensing is available at an additional cost.