KD Max User Profile – Envision Design
Jane Tincey
Envision Design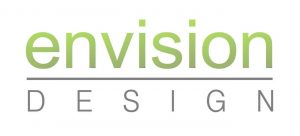 How long have you been using KD Max for?
5 years +
How many designs do you draw in a week?
2
What room is your design specialty?
Kitchens
What is your top tip for designing with KD Max?
Join the Facebook group – it's a great resource to share ideas and get help if you get stuck with something. The KD Max staff are also fantastic and offer great customer service.
Envision Design is a Perth based design partnership run by Jane Tincey and her partner, Alan Gmeiner. Jane is an interior designer while Alan is a draftsman. Together, they provide design services for domestic and commercial clients across the state. With years of experience and a keen eye on the latest design trends and products, Jane continues to amaze clients with unique and functional designs.
Jane has been using KD Max for over five years now and 3D design capabilities have proven invaluable for the business. "I couldn't imagine designing without the benefits of 3D visuals". Jane recently upgraded to Version 6 of the program to take advantage of additional functionality and improved rendering.
Check out some of Jane's favorite designs below.