KD Max User Profile – Cabinart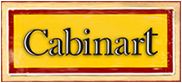 How long have you been using KD Max for?
Approximately 6  years
How many designs do you draw in a week?
1
What room is your design specialty?
The kitchen
What is your top tip for designing with KD Max?
Match the structure of your design to reality as best as possible. Placing doors, windows and other room features in the right position goes a long way to helping a client perceive a design as the potential future of their room.
Michael Taylor is the owner and operator of Cabinart, Tasmania. Cabinart work on designing for all spaces with a specialty in kitchen and bathrooms.
Operating since 2004, Cabinart strives to offer a full service from the removal of your old kitchen through to the design and installation of new.
Since 2014, KD Max has added even greater value to their offering. Cabinart is able to represent the structure of their designs through a quick basic render or  take requested designs to a superior level of presentation to provide clients with a more realistic idea of how their new kitchen or bathroom will look. Michael and Cabinart pride themselves on their transition from design through to reality.
Check out some of Michael's favourite renders below.