Cabinets by Computer Wins at the Geelong Business Excellence Awards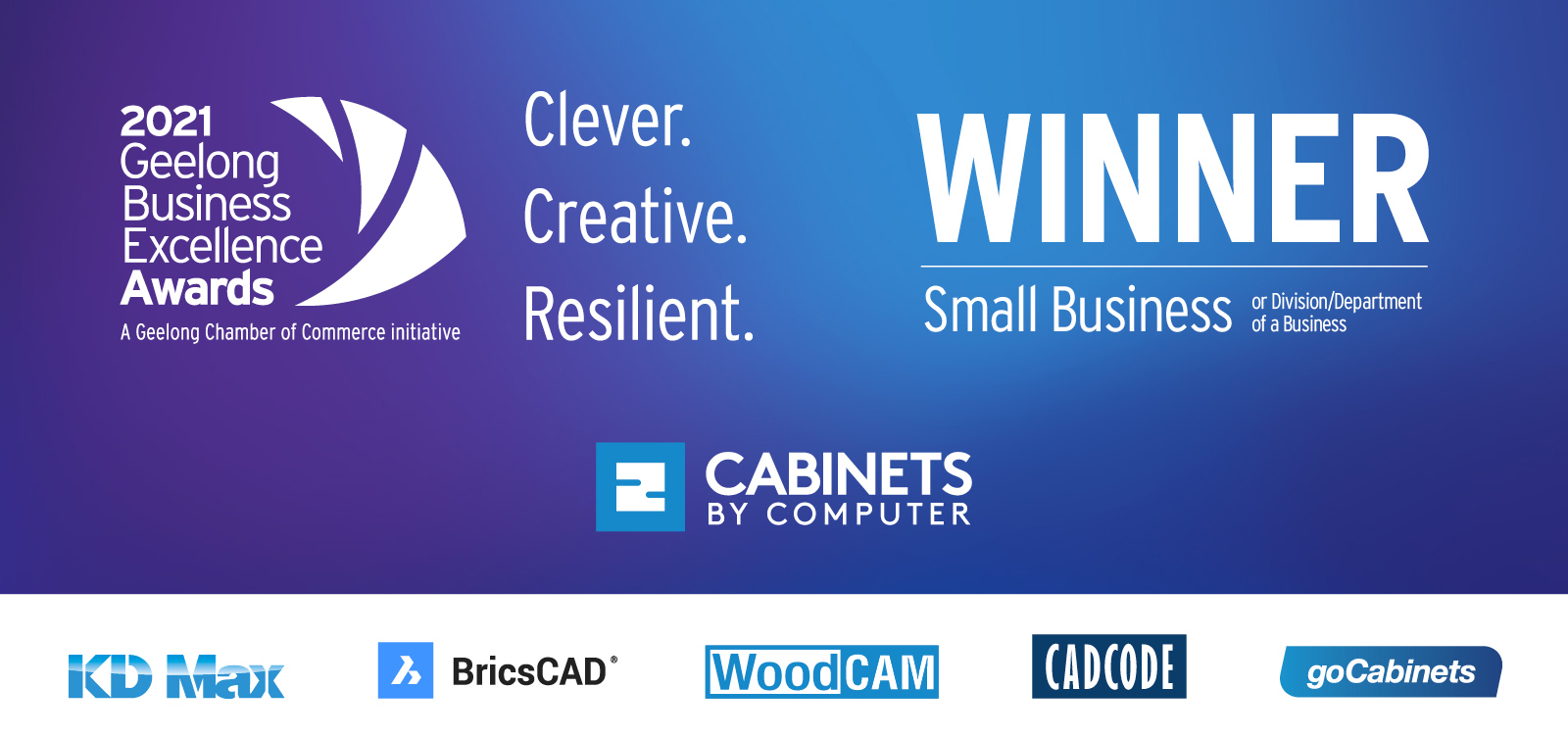 On Tuesday night, the 19th of October, the Geelong Chamber of the Commerce once again hosted the Geelong Business Excellence Awards, celebrating the clever, creative and overall excellent businesses across the Geelong community.
Cabinets by Computer was proud to be named as finalists for 4 awards and further honoured to be named as winners of the small business category. The expert judging panel noted that Cabinets by Computer is well-rounded, robust and provides customers with an excellent solution.
This award symbolises the continued high level of commitment and dedication our staff members show towards the continued growth of our business. In accepting the award, General Manager, Justin Collins noted "It's been fantastic for us to be able to look back at all our achievements." This recognition greatly reflects the journey that Cabinets by Computer is taking to educate and develop the joinery industry, and the continued growth that is still to come.
To discuss how Cabinets by Computer can help find the best solution for your business, contact the team today via (03) 5254 3274 or email info@cabinetsbycomputer.com
Watch the recording of the award announcement and acceptance below: